We just released a new major feature for ProjectionHub.  You can now easily share your financial projections with your business partners, accountant, investors or lenders.  This will ensure that these users always see the most up to date set of financial projections instead of worrying about version control.  Here is how it works:
Add Users that you Want to Share Projections with:
Click your company name and then click "Users"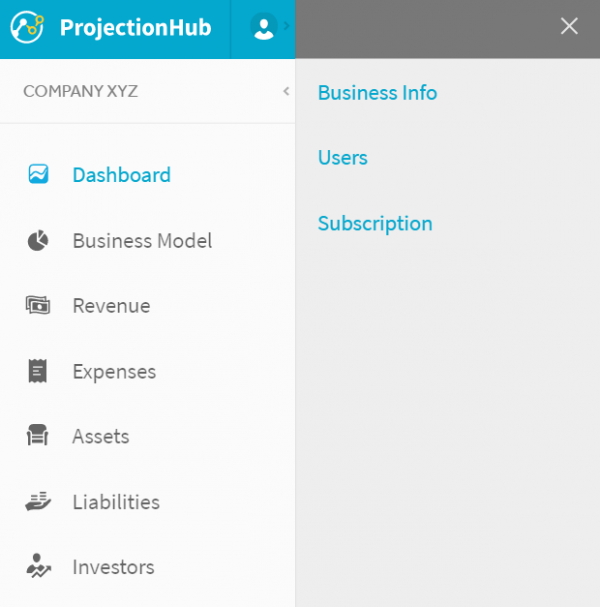 Share your Projections with as Many Users as you Want to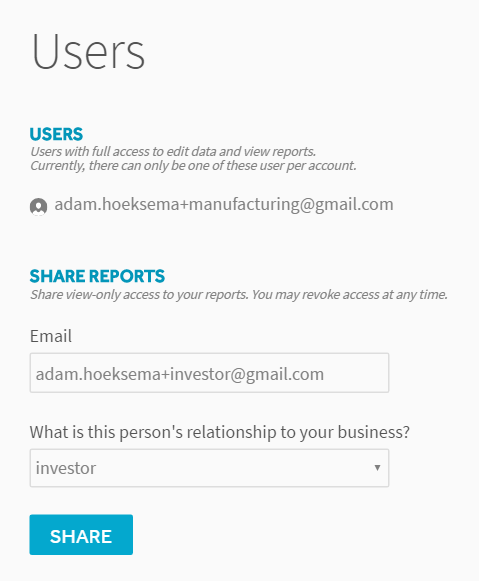 Users you Invite will get an Email Request
Invited Users will get to See Your Projected Financial Statements

You can Revoke your User Access at Any Time

So, if you haven't already started creating your financial projections, you can do so now with a free trial here.