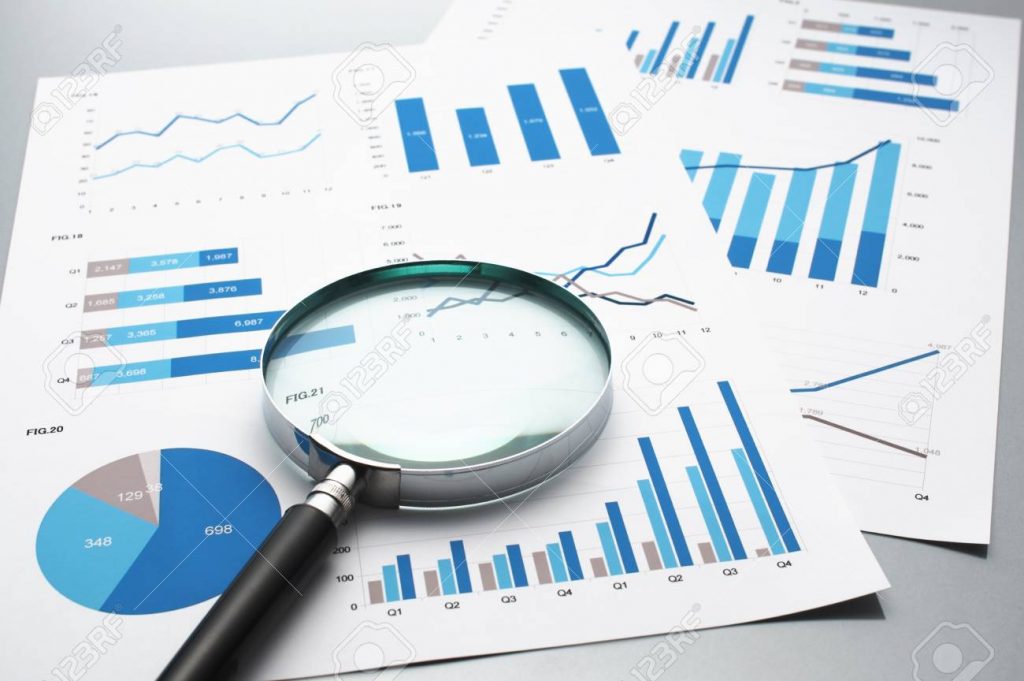 The number and variety of mobile app, software as a service, and software & hardware hybrid tech startups is astounding. No two are alike – each serves a different market in a different way. In an industry where being unique is the ticket to success – how does one predict revenue in a reliable way?
I'm a CPA, and I spend most of my time creating projections for start-up businesses, whether that's directly, through our consulting services at ProjectionHub, or indirectly through creating and refining tools like our Excel templates and ProjectionHub App. About one third of my consulting clients are tech companies with exponential growth and an eventual exit strategy in mind.
In this blog post, I want to walk you through a few ways I help tech / software / mobile app start-ups predict their revenue and answer a few common questions and concerns I hear from my clients every day.
Projecting Revenue
Gold Standard: Bottom – Up Simple Growth Model
When I send a first draft of a custom app or mobile app financial projections template model to one of my clients, the first two questions I hear back are usually:
Is this growth rate industry standard?
Are these numbers based on market research?
The answer to both questions is usually "no". Why? Well, unless specifically requested by clients, I create bottom-up revenue models. A bottom up model starts with the products and services the client offers, and bases revenue on sales volume. Sales volume is driven by internal factors, like advertising budget and size of the sales force. A bottom up model uses information readily available from the client to create predicted sales, and not market data like number of potential users.
Many investors agree that a bottom-up approach is a better way to model revenue. Market research has its place in your executive summary or stack, but when it comes to projections, most users prefer to see how exactly you plan to get from idea to revenue – and that means more concrete and easily predictable numbers like product price, user growth rate, and advertising spending. In addition to being the method preferred by most investors, a bottom-up approach is also more useful for you, the founder, as you move forward. Bottom-up projections can help you plan, as you can use a model to look at different scenarios and answer questions like:
How should I price my product?
How many users do I need to turn a profit?
How much can I pay my employees?
How many sales team members should I hire?
Essentially, a bottom-up approach not only gets you projections to show your potential investors, it also gives you a game plan for how you'll earn them a nice return.
Basics of a bottom-up approach:
Start with a driver of sales. I usually use one of two methods depending on the client.

Show the build up of a user base from advertising, and estimate sales from user base

Calculate sales based on sales per sales team member.

Multiply sales by product price. If you have more than one product, you need to determine your product mix. If you have several lines of revenue, (hardware & software sales, for example) this can be done for each line of revenue.
Show sales growth over time. I recommend using small and steady growth rates for sales, perhaps 3-5% per year. If you're hoping for exponential growth, there is no harm in showing higher growth rates, as long as you can explain to users how you will achieve them.
Other Methods: Top – Down Approach, Combination Approach
When my clients request a different method, I also create models using top-down or combination approaches. Top – down approaches use market data and estimate a % of the market your company will capture to predict sales. The largest benefit of a top-down approach is that it uses information that is independently verifiable by the investor. If you've already invested money in market research, you might choose this approach to highlight data.
Basics of a top – down approach.
Find market data on sales dollars spend on solutions like the one you are proposing, or the number of individuals in a specific category and estimate what they're spending or would spend on solutions. Be sure to find how the market is growing over time.
Predict what % of the market you will capture.
Project sales based on this data.
Combination Approach
A combination approach is also feasible. When I have clients that have market research on-hand but prefer a bottom-up approach, I usually build both models and then compare them to show the investor a range of potential sales. This can be time-consuming, but it covers all bases and can appeal to a wider variety of investors.
Want Help Creating Projections?
Want to learn more, or need help predicting your own revenue? Reach out to us at www.projectionhub.com/services and we can create a custom model for your new tech start-up.