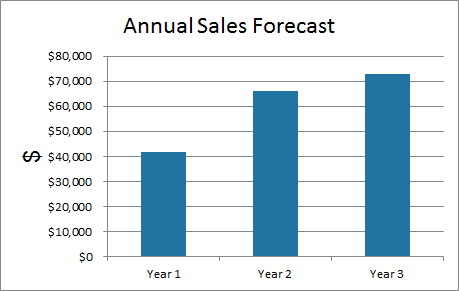 One of the things I have learned over the past 2 years with leading ProjectionHub in our effort to build the "TurboTax of financial projections" is that a good set of financial projections must be built on a foundation of assumptions.  Those assumptions must be easy for a potential investor or lender to find, they must be easy to change, and they must be defended with data or reputable sources.
I have spent a lot of time thinking about how to build a product that will allow our users to do this, and it seems that the only good way to make this possible is to create standard models for each different type of business model.  A trucking company assumptions will be so different than a SaaS software company assumptions, that it really requires a "different" version of ProjectionHub.  
So now our challenge is to build a tool that can support bakeries to mobile app companies, salons to SaaS businesses.  
If you have ideas on features you would like to see with ProjectionHub, contact us at help@projectionhub.com