After years of providing custom Excel models for our consulting clients, we've learned a thing or two about creating projections in Excel. Many potential business owners need a reliable solution for predicting their bottom line – whether they need projections for lenders, investors, or simply for internal planning.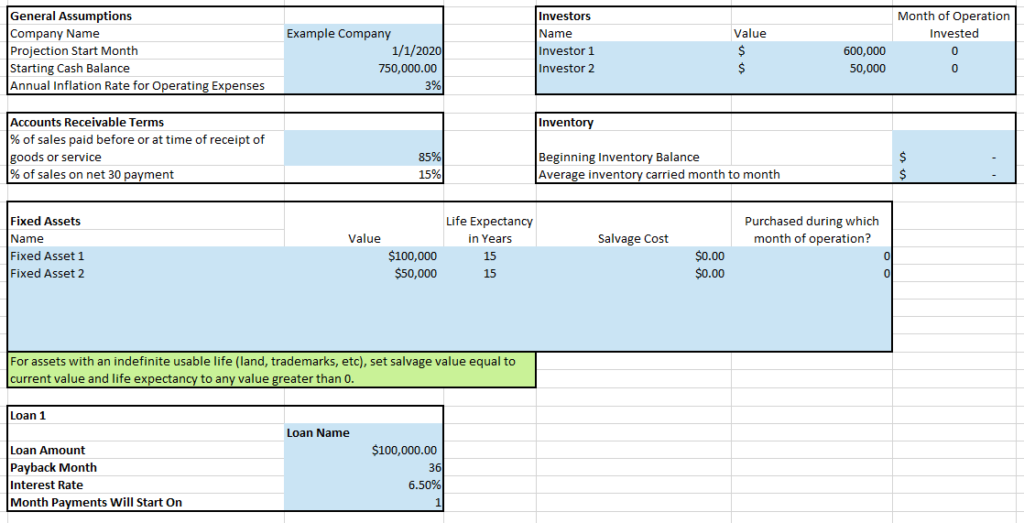 Check out our available Excel templates below:
Why use an Excel template?
Our Excel templates are easy to use and flexible. They are designed to save you time – no more struggling with a balance sheet that refuses to balance! They output five years of pre-formatted and pre-filled Balance Sheets, Income Statements, and Cash Flows Statements (in both monthly and annual summary formats) based on information you provide on a series of input tabs. Our templates all have a similar, easy to follow structure. Each revenue model has been built using our financial and accounting expertise from years of experience creating financial projections from businesses like yours.
Check out this blog post, where we walk you through the process of creating financial projections with our Excel templates.